RumbleUp Delivers The Best Value Per Text
Experience The RumbleUp Difference
Send SMS, MMS, and Embedded Video Messages
Free Incoming Replies & Free Landline List Cleaning
Hands-On, Expert Support and Messaging Strategists
Professionally Outsource or Send Yourself
Easy to Use and Powerful CRM
Personalized plans as low as
2¢ per segment
Can I test the platform?
Yes, we offer a 1 month free trial with 250 free texting segments. Please contact our sales team at sales@rumbleup.com for your free trial superpower code.

Can I cancel/pause anytime?
Yes, you can cancel or pause your account by contacting our customer support team.
Do I ever lose my texting credits?
No, account balances roll over so all of your funds are always available for your next project.
What kind of onboarding is offered?
Depending on your needs, our team can offer live demos, onboarding and strategy sessions to help you get rolling.

Do I have to pay extra for email support?
Our team is highly responsive and available seven days a week to answer any questions for no additional charge

What Makes RumbleUp Different?
We always put our customers first with features and policies
that have earned the trust of thousands of clients.
| | | |
| --- | --- | --- |
| | Competitors | RumbleUp |
| Texting Credits Rollover Every Month | ❌ | ✅ |
| Incoming Replies Are Free | ❌ | ✅ |
| Free Landline Scrubbing | ❌ | ✅ |
| Cancel Anytime | ❌ | ✅ |
| Enhanced TCPA Protections | ❌ | ✅ |
| Client Support 7 Days a Week | ❌ | ✅ |
| AI Compose Tool | ❌ | ✅ |
| Robust API + Integrations | ❌ | ✅ |
| Live Traffic Monitoring | ❌ | ✅ |
| Can Handle Special Use Cases | ❌ | ✅ |
| Last-Minute Sending Solutions | ❌ | ✅ |
| Message Pre-Approval Required | ✅ | ❌ |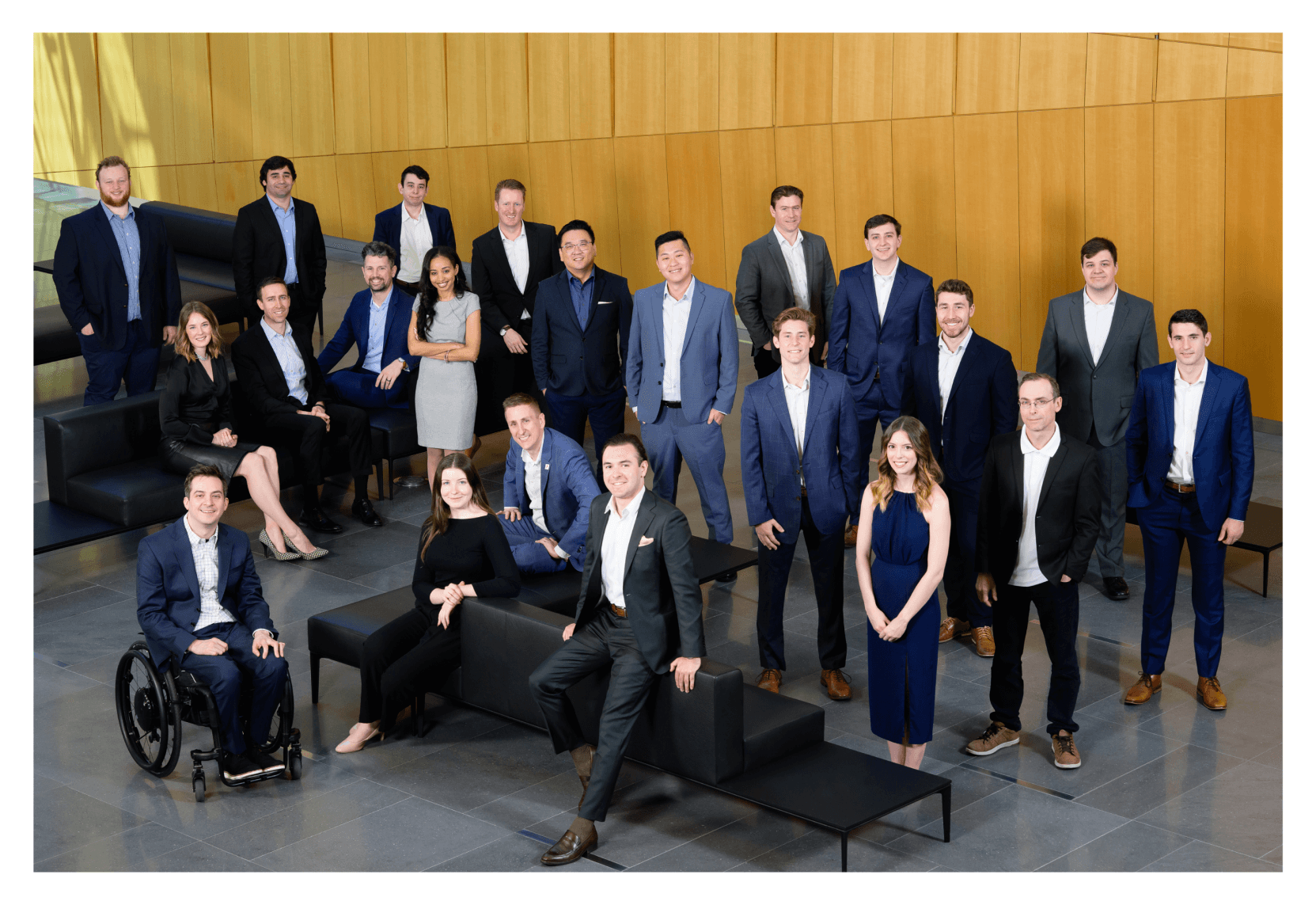 The Best Support in P2P Texting
Have confidence in your texting with the best customer support specialists and messaging strategists in the industry available to guide you.

Our experienced team helps make texting a painless and effective solution to your outreach needs. From account creation to election day (and beyond), our team is with you every step of the way to ensure your messages help you achieve your goals. That's why 95% of customers stay with RumbleUp year after year.



➡ Data

Acquisition - No data? Incomplete data? We can help connect the dots.

➡

10DLC Registration - We are TCR experts and your advocates in the space.

➡ Outsourced Sending

- Our US-based sending teams can help send and reply to your texts.


➡ Best Practices

- Don't reinvent the wheel! Learn from us what works.

➡ Delivery Monitoring

- Automated and human supervision of your campaigns.


➡ Robust Client Support

- Top tier support 7 days a week.
Powerful Features for All Use Cases
Client-Influenced Features
If we don't have a feature you need, we are always open to building what adds value, such as: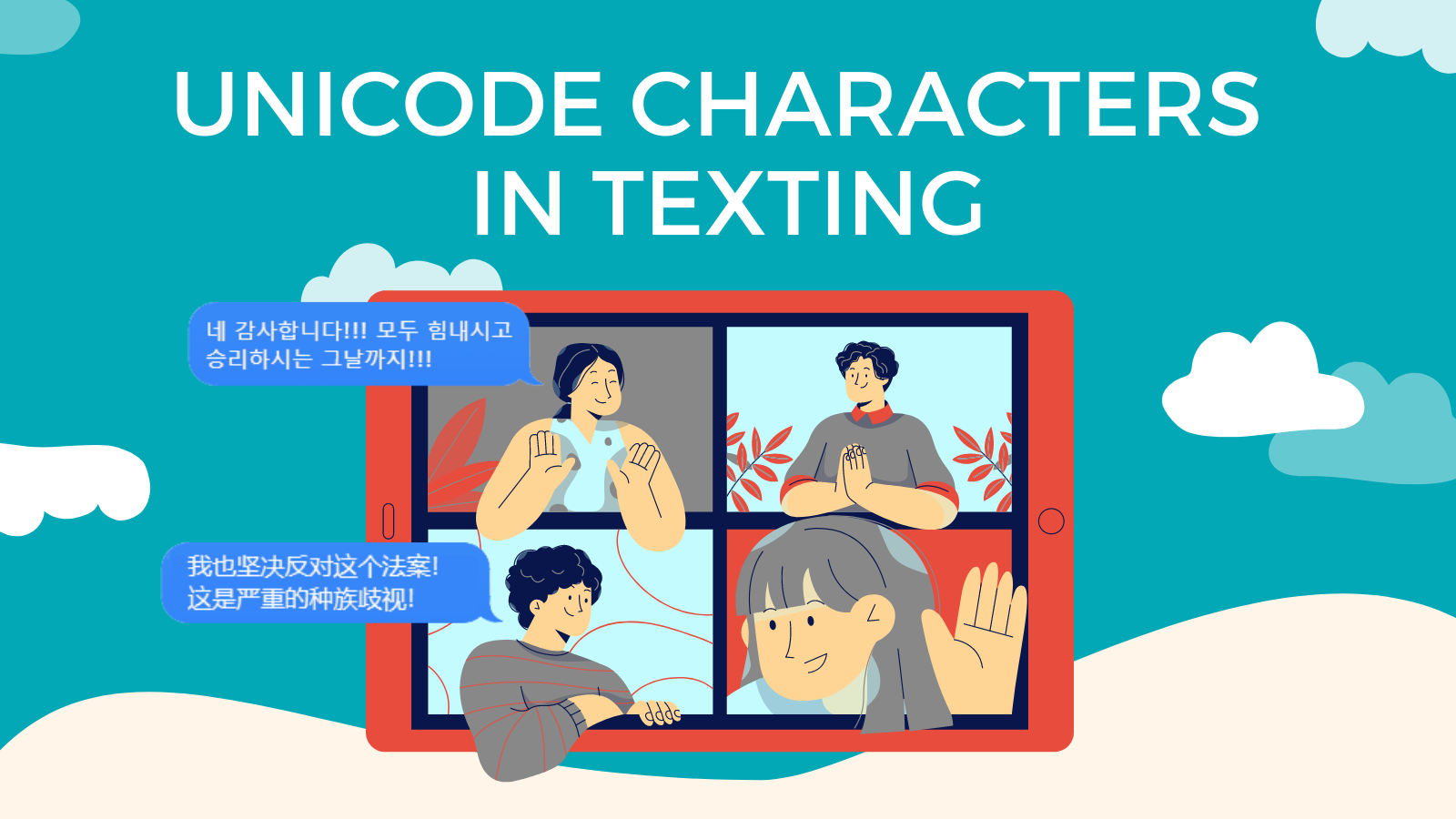 Critically Acclaimed Platform & Tools
Our diverse client base has access to critically acclaimed texting tools to meet their needs, including:
Experts in Everything 10DLC & the Texting Ecosystem
The industry's new messaging traffic registration rules can be confusing. But at RumbleUp, we are experts in the 10DLC registration process.
We worked closely with the major phone carriers during the inception of 10DLC to finalize the political use case for vendors of our size and industry reputation. We remain deeply involved in the registration ecosystem and up to date on the ongoing evolution of the registration process.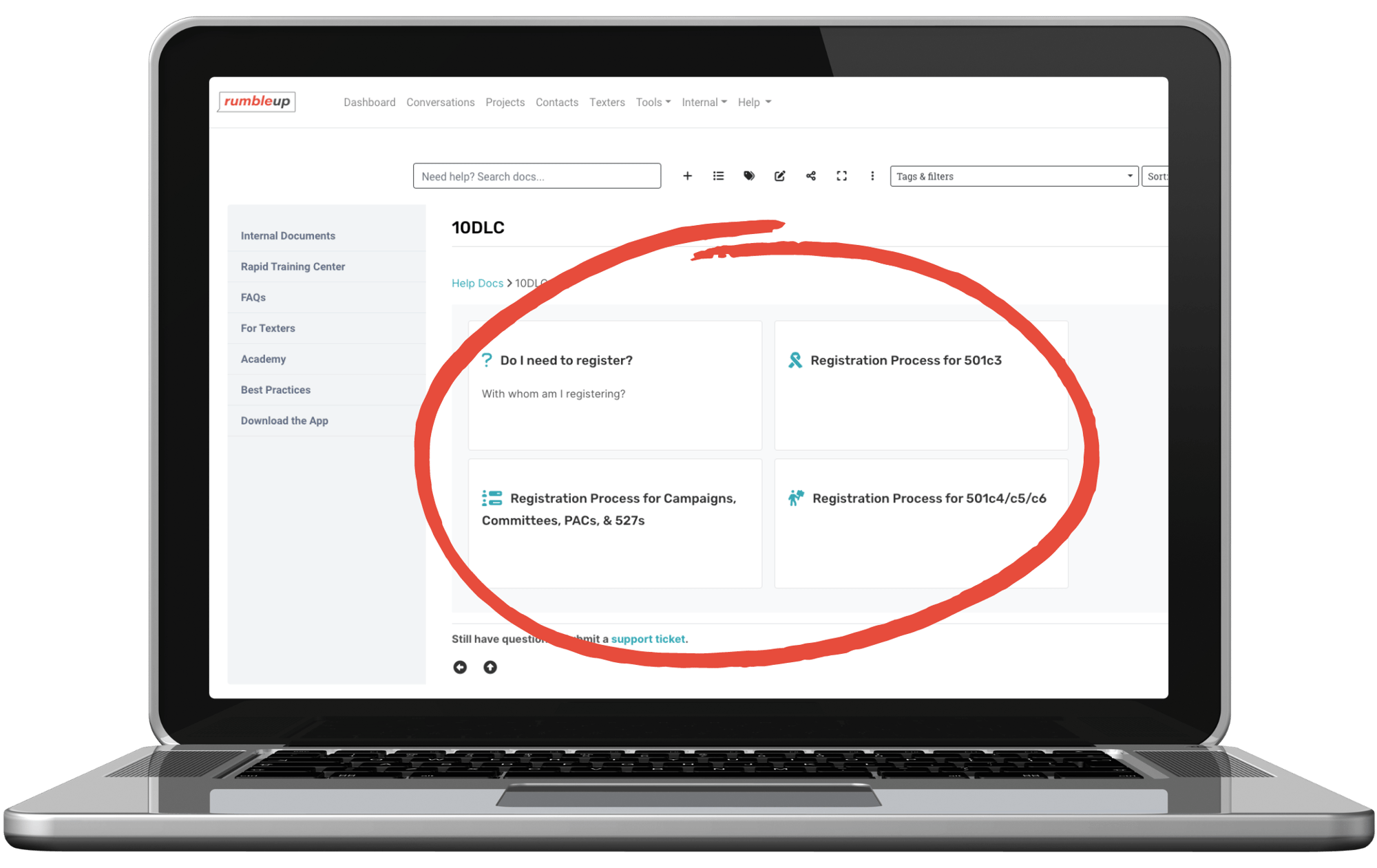 Curious about how the performance of your current peer to peer texting provider is really going?
Our free Texting Audit will analyze your current provider's pricing, delivery rates, response rates, ROI, available technical & strategic resources and more to see how they compare with RumleUp's industry-leading offering.


If you decide to switch to RumbleUp after seeing the better value we can deliver, you can earn up to 100,000 free registered SMS texting segments depending on your sending volumes.