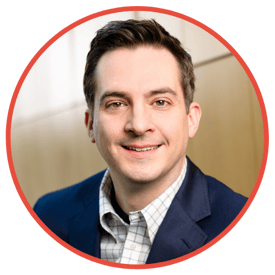 Thomas Peters
Founder & CEO
Thomas has 15 years experience in political and online organizing. Prior to RumbleUp he founded uCampaign, a custom iOS/Android app platform that built some of the most successful activism apps for presidential campaigns and political parties across the globe.

In 2020 he he was awarded a "40 under 40" award in "recognition as a leader and innovator in the political business community" by the American Association of Political Consultants (AAPC). He has been interviewed by NPR, Axios, Reuters, USA Today, Campaigns & Elections as well as industry podcasts. He has given talks to the AAPC, the Cellular Telecommunications Industry Association, the Mobile Ecosystem Forum and has participated as a panel speaker at numerous industry conferences.

He and his wife, who is also an entrepreneur, live in Arlington VA. He has an on-and-off addiction to online and competitive chess.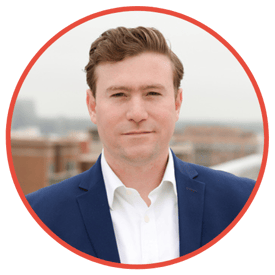 Greg Pfundstein
Chief Operating Officer
Greg joined RumbleUp full-time in 2021 as the company continued to grow. His experience helping small organizations grow has helped the company scale and saw its revenue grow more than 10x.

He began his career in operations at a small hedge fund in San Diego. After earning a PhL in Philosophy in 2009, he became the President of the Chiaroscuro Foundation and Managing Director of Nehemiah Investments. In 2016, Greg became COO of Economic Partners, LLC. He oversaw accounting and finance operations along with managing growth strategy. He left EP in 2019 after guiding the firm through its sale to Ryan LLC.

Greg lives in rural South Dakota with his wife and six children. In his free time he enjoys reading, raising chickens, cycling, bowhunting, the South Dakota Symphony Orchestra, and selling sunglasses on the internet.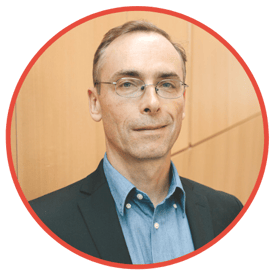 Vlad Seryakov
Chief Architect
Vlad is our lead software architect and developer. He joined while the company was uCampaign in 2014, building a mobile app platform for iOS/Android. Over the several years, the platform launched over 50 white-label mobile apps for different clients around the world. He also served as the network and system operations administrator maintaining the platform in AWS through multiple cycles of heavy peak usage, with minimal downtime.

Before RumbleUp, he spent 20 years programming for large and small companies. Most notably, he built a complete operations support system for a telecom/video provider, worked on a cable media system with parental controls, and did several projects with Amazon/AWS as a contractor.

Vlad loves to travel and some of the best work he has ever done was accomplished in-flight.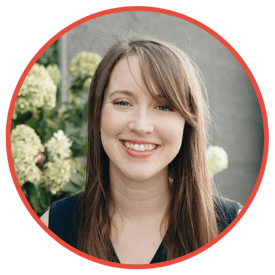 Amanda Pope
VP of Messaging Operations
Amanda oversees RumbleUp's Messaging Operations to ensure our deliverability is the best in the industry. Before her time at RumbleUp, Amanda spent over 10 years working in the campaign space for every level of government, where she held many leadership positions. A native of Texas, Amanda holds a Bachelor's Degree in American Politics & Policy from Patrick Henry College.

She now resides in Washington, DC with her husband & daughter, where they are constantly on a quest to find a decent taco.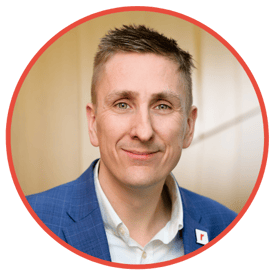 Nick Elliott
Senior Vice President of Texting
Nick Zwier Elliott has worked with numerous campaigns and organizations in the United States and across Europe during his time at RumbleUp. Nick got his Bachelors degree from Saxion University in Deventer and an MBA from Ole Miss.

Nick is a native of the Netherlands, but is now is based in Greenville, SC with his wife Amanda, daughter Vada, and crazy dog Nina.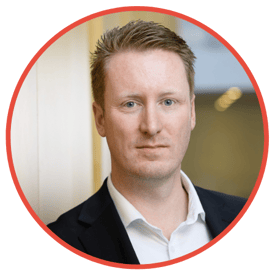 Spencer Sullivan
Senior Vice President
In his role, Spencer has worked with national texting campaigns down to school board races. He has spearheaded official government texting through Congress, state legislatures, and local government entities. Before RumbleUp, Spencer spent years consulting and managing top-tier federal campaigns and PACS nationwide. He has also trained thousands of candidates and campaign operatives through his work at The Leadership Institute.

Spencer lives in northern Virginia with his wife and two daughters.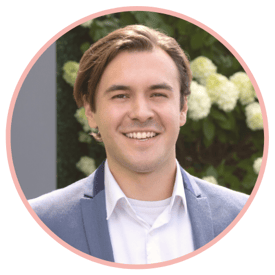 Logan Cheney
State Director - South

Logan actively works to positively affect the evolution of how political campaigns use texting as a State Director. He dove headfirst into political strategy in Texas with Potomac Strategy Group and Save Austin Now starting in 2018. Logan grew up in San Antonio, Texas, and attended UT at Austin, where he fell in love with the city and its people.

Logan enjoys paddle boarding, hiking, spoiling his rescue cat, named Stetson, and spending time with friends and family.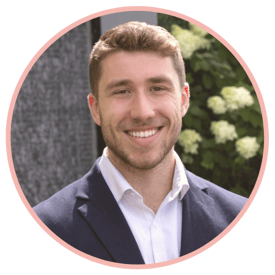 Vincent Catalano
State Director - Northeast
As a State Director, Vinnie leverages his knowledge of the local political landscape to drive success for our clients' campaigns, advocacy efforts, and company growth. He was raised in Western Massachusetts and obtained a Bachelor's degree in Finance from American University in Washington, DC.

Currently living in DC, Vinnie enjoys staying active in the gym and exploring the city on his motorcycle, taking in the sights and sounds of the nation's capital.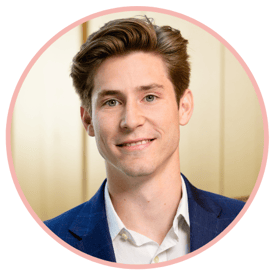 Jordan Pawlicki
State Director - West
Jordan takes pride in pairing candidates, campaigns, and more with the best P2P texting offers. He worked on campaigns in Illinois before attending Marymount University. Since then, he has helped run races in Virginia and New Zealand, worked in digital & public affairs and a national public opinion research firm.

An ideal day for Jordan includes an English Premier League soccer game, a walk on the beach with his dog Jameson, and heart-racing activities like Brazilian jiu jitsu, rock climbing, or surfing.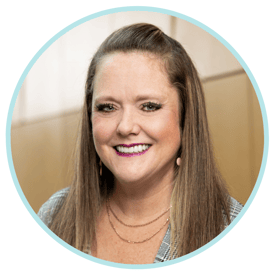 Mary Kate Fish
Director of Customer Success
Mary Kate oversees RumbleUp's Client Support operations to help improve processes that will ensure client satisfaction remains high. She previously provided support and strategic guidance to political messaging clients at Tatango, giving her excellent customer support and leadership experience.

During Mary Kate's free time she enjoys spending time with her husband and two daughters. Her favorite hobby is jumping on the boat to enjoy the Florida sun at Crab Island.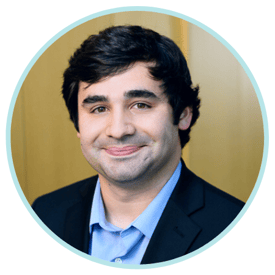 Joseph Blaso
Client Support Specialist
Joseph assists within RumbleUp's Client Support Team to provide our clients with top-tier support for any questions they may have. Before joining RumbleUp, Joseph spent three years in the Payroll Software Industry. Joseph holds a Bachelor's Degree in Business Administration from Ave Maria University.

Residing in Florida, Joseph, while always on the lookout for gators, enjoys kayaking in the gulf coast waterways and playing beach volleyball à la Top Gun.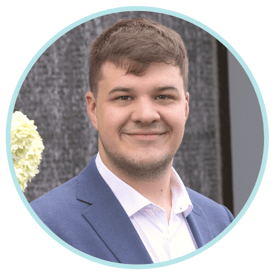 Jay Sola
Client Support Specialist
Jay is a dedicated Client Support agent at RumbleUp with a passion for providing exceptional support to clients. With several years of experience in the industry, he is well-versed in handling customer inquiries and resolving issues in a timely and efficient manner. Born and raised in Minnesota with a 5-year sabbatical to South Dakota in his early years, he is a homegrown midwesterner.

When he's not working, he loves watching Formula 1, trapshooting as often as he can, and backpacking through Minnesota's forests.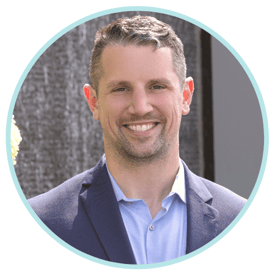 Gideon Burnham
Client Support Manager
Gideon manages RumbleUp's Client Support team that ensures all customer inquiries are being answered and the platform is running smoothly. He started working with RumbleUp in January of 2022 after working with a campus ministry at Boise State University for 2 years. A native of Minnesota, Gideon holds a Bachelor's degree in History from the University of Northwestern-St. Paul.

He resides in Boise, Idaho with his wife, where they enjoy hiking and enjoying the mountains of Idaho!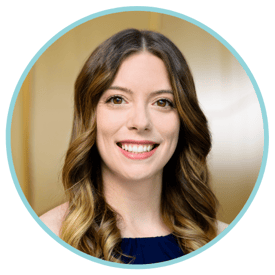 Sarah Porter
Director of Messaging Strategy
Sarah leads RumbleUp's team of Messaging Strategists to help clients develop superior texting programs so they can text to win. Drawing from her experience working on campaigns across the country, as well as her time on Capitol Hill, Sarah authored our Texting to Win, Constituent Outreach, and Fundraising Playbooks. She is also our resident TCR/10DLC guru.

Sarah is currently on a mission to turn her downtown DC apartment into an indoor jungle with her growing collection of houseplants.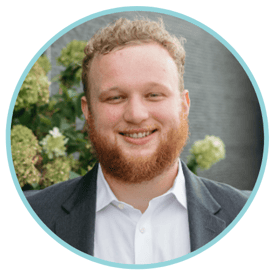 Weston Smith
Messaging Strategist
Weston helps clients achieve their texting goals through collaboration on platform utilization, messaging strategy, and acing the 10DLC landscape. He started with RumbleUp in January 2020 and continues to love the fast-paced nature of evolving communications technology. Weston holds a Bachelors in Marketing and a Masters of Business Administration from the University of Northwestern, St Paul.

Based in his native Minnesota, you will find him in the family lake cabin sauna or picking up a new competitive hobby.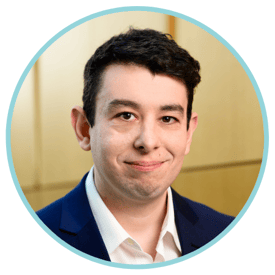 Dercy Teixeira
Messaging Strategist
Dercy Teixeira works with candidates, campaigns and organizations all over the country in his role on the CEX team. Before joining RumbleUp, Dercy was the National Grassroots Director at a non-profit based in Washington DC. He has also traveled all over the country working as campaign staff for many political campaigns. Most recently, as the Campaign Manager for a high-profile race in New Hampshire.

When Dercy is not working, you can find him playing soccer, working on a U.S. Soccer coaching license or going on long walks!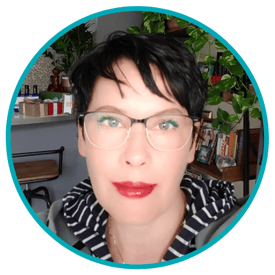 Vika Seryakova
Director of Quality Assurance
Vika Seryakova manages the Quality Assurance Department, maintaining strong overall quality control of products and adhering to reliability, performance and customer expectation. Before her time at RumbleUp She had an experience working as the Data Analyst at Segel Group/Structured Data Intelligence in Santa Monica, California.

Vika works remotely in Malaga, Spain and enjoys to spend her time among her family, travel and collect plants.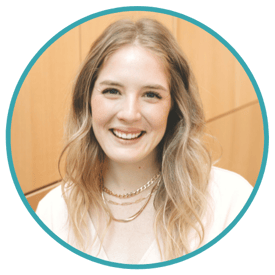 Taite Gillis
Product Manager
Taite is head of Product Management where she ensures new features meet the company's goals and customer satisfaction. Probably the least political at RumbleUp, she started out in the medical field before she was scooped up by RumbleUp as an intern in 2020. She loves that her role in Product Management allows her to collaborate with just about every department.

Taite recently moved with her husband to Los Angeles where they have fully embraced the California life - surfing on the weekends, rollerblading in the evenings and sushi all day every day.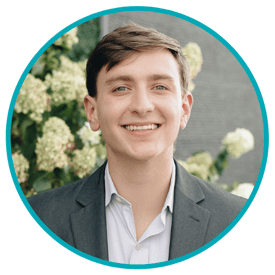 Chris Pecoraro
Full Stack DevOps Developer
Chris has made significant contributions to our texting platforms, developing new features and solutions during his two years at RumbleUp. He is a computer science graduate from the University of Minnesota, and began as an intern in 2020. He continues to be passionate about learning and growing within the industry.

In his free time, Chris plays bass in a Chicago-based blues rock band. He enjoys traveling to San Diego and Spain to visit his siblings.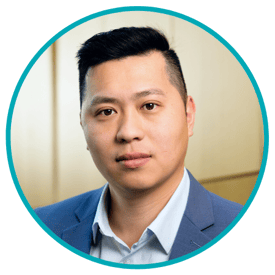 Dan Hsu
Full Stack Developer
Dan works in the Dev team at RumbleUp to create new features and maintain the existing website. Before RumbleUp, he worked as software engineer with multiple startups and even a Fortune 500 company. Dan grew up up in Southern California with Bachelor Degrees in Electrical Engineering at UCLA.

Dan currently works remotely in Orange County and spends his free time drawing or running games of Dungeons and Dragons.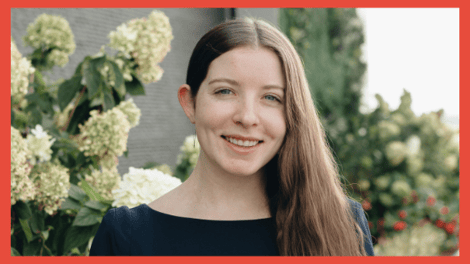 Lauren Datres
Marketing Manager
Lauren single-handedly manages the Marketing Department for RumbleUp, from social posts to website maintenance. She started full-time with RumbleUp shortly after graduating from Washington State University with a Bachelor's in Business Administration in May of 2021, and interned remotely with us for almost a year before that.

Lauren continues to work remotely in Austin, Texas and enjoys investing, crafting, and reading in her free time.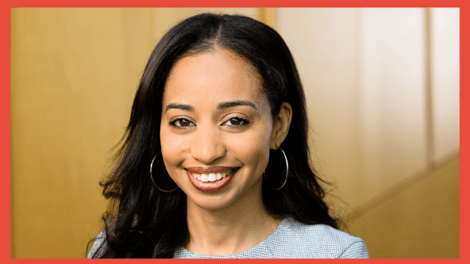 Gisselly Madison
Controller
Gisselly is an experienced Accountant/Controller hailing from NY, now based in Atlanta. With a Bachelor's degree in Accounting from New York University, Gisselly has honed her skills over 16 years in the financial industry.

When she's not crunching numbers, Gisselly enjoys spending time with her family, including her two children and two furry friends. In her free time, she indulges in her love of reading and dancing.
Ready to Level Up Your Career?
We are currently seeking talented professionals to accelerate our rapid pace of growth through 2023 and beyond.

Our headquarters is located in West End, DC, but many of our team members work remotely. We enjoy bringing everyone together regularly for team building, alignment, and fun!

If you share a passion for innovation, excellence, honesty, exceptional teamwork, and outstanding customer service, we're excited to learn more about you and encourage you to join us!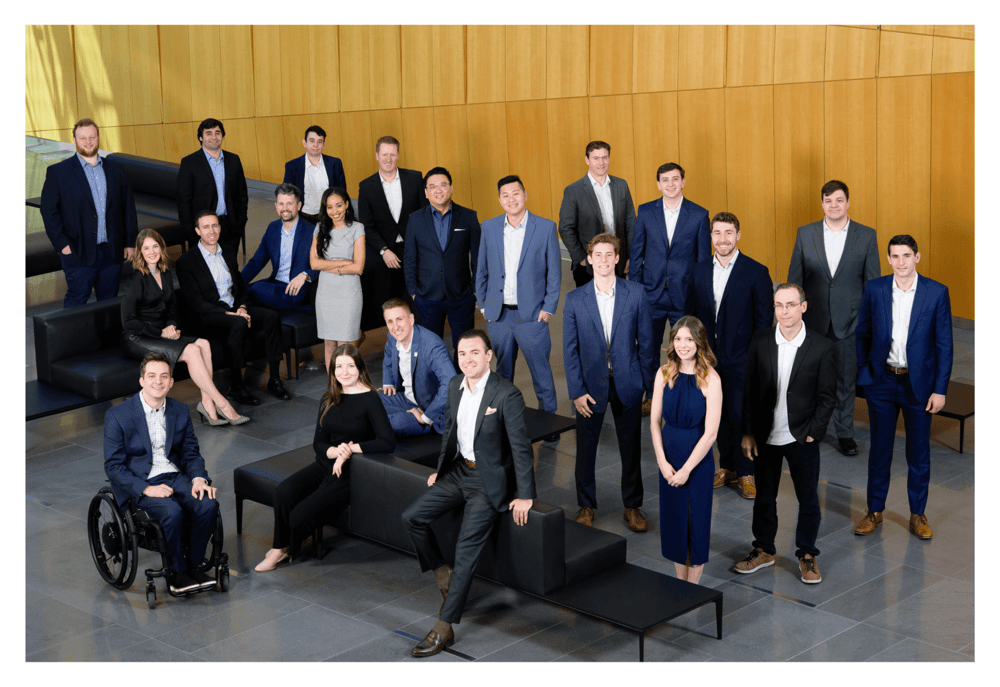 The Team You Can Trust for Your Texting
Still have questions about how P2P texting can best work for you? We have the experience to ensure you are successful with texting even if you have never done it before. Our team of texting experts is so excited to meet you!